Breaks & Joins: The journey so far…….
2020
Crowd-sourced films of people mending something………..
Click here to see people fixing electronics and darning jumpers, gluing and soldering
Being Human Festival
As part of the Being Human Festival we ran online mending workshops, discussions and conversation circles, thinking about mending our stuff, ourselves and our communities, with Raj Bhari, Ali Campbell, Sudip Chakraborthy, Chuck Blue Lowry, Sue Mayo, Claire McDonald, Rose Sinclair and Morlai Sumah.
You can get a flavour of it here
https://www.youtube.com/watch?v=te2TvAdcoSU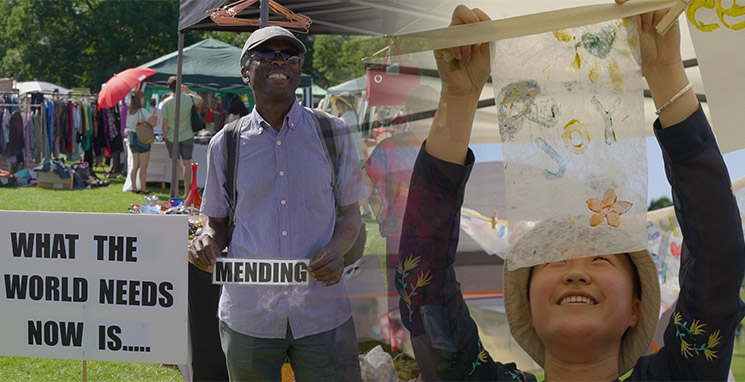 2021
We began talking with three community organisations in Lewisham:
Lewisham Unity http://lewishamunity.org.uk/
Telegraph Hill Centre https://thcentre.com/mend-it-with-mo/
Sydenham Garden https://www.sydenhamgarden.org.uk/
All amazing places and people who are already engaged in different kinds of repair, personal, practical, community……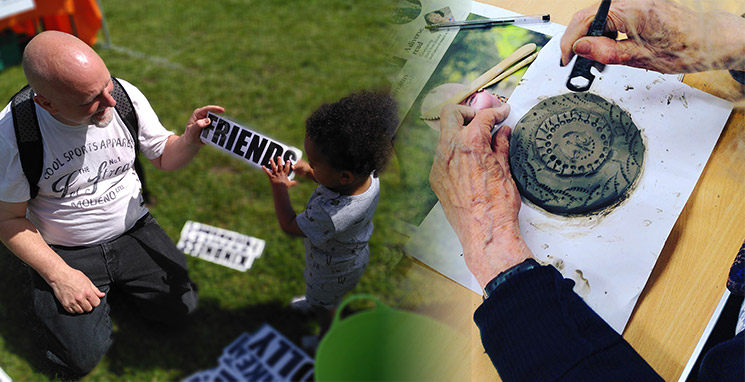 What's on Now!
Mend it with Mo– a drop in repair café at Sydenham Garden on October 2nd, 10-12.30. Sydenham Garden Resource Centre, 28a Wynell Road, SE23 2LW
Drop in to get advice and help from an expert on how to mend something
Community Conversations: One day Workshops on September 8th and 15th with Raj Bhari on being a peace builder in your community. Suitable for anyone who volunteers, who wants to be a good neighbour, who wants to reflect on the impact of the last 18 months on their community. These take place at Sydenham Gardens allotment site, off De Frene Road. This site is off grid, and has a compost toilet. More details on booking: https://forms.gle/TEkSNad7psEBu8NV7
Text and Clay workshops at Sydenham Garden
Saturday October 2nd 10-12.30
Sunday October 10th 10.00 am – 4 pm
We'll be thinking about repair, sharing our mending stories, and writing our thoughts into clay, making pieces we 'll be leaving in the neighbourhood, where the seeds we have embedded in the clay can crumble into the earth and then grow! More details on booking https://forms.gle/Stimw78mLrrBW5ZW9
You can follow the story through the blog
And soon we'll be launching our podcast
And in 2022, our film!
To join the mailing list email breaksandjoins@gmail.com